Cross Country Race is POSTPONED due to weather until Oct. 27, 2022. Pospone la carrera de Cross Country debido al clima hasta el 27 de octubre.
School Health Advisory Council (SHAC) Meeting this Thursday, Oct. 20, 2022 at 10:15-11:45 a.m. at the Performing Arts Center Meeting Room. Reunión del Consejo Asesor de Salud Escolar (SHAC) este jueves 20 de octubre de 2022 a las 10:15-11:45 a. m.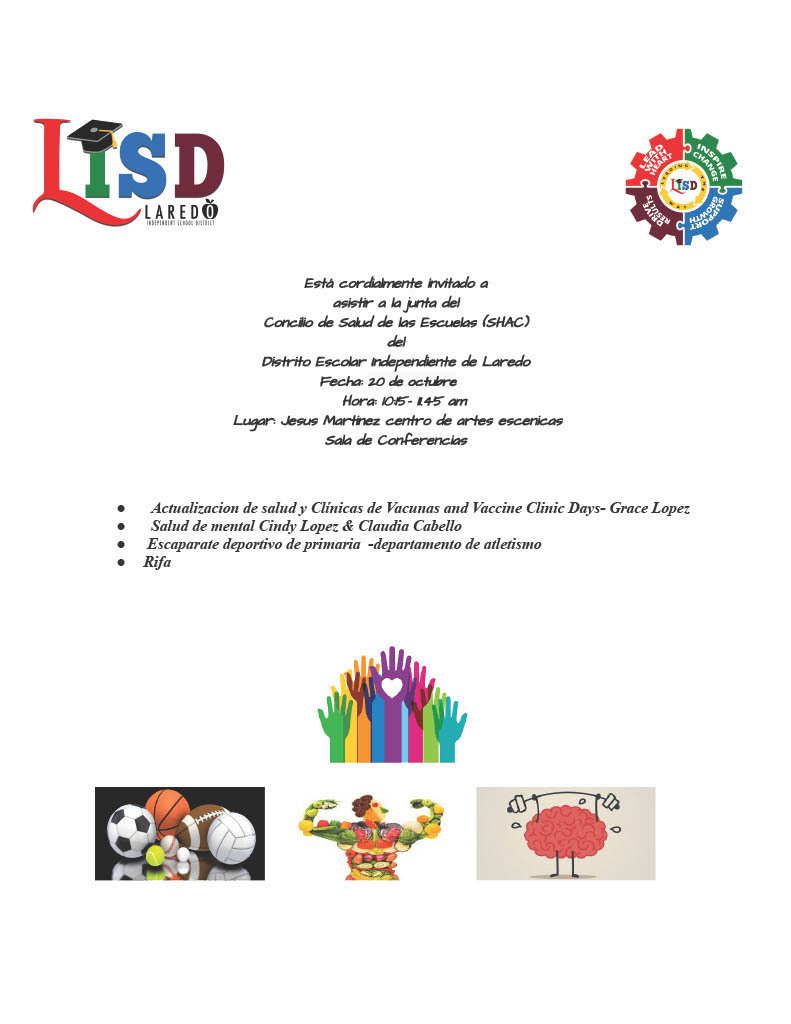 Look at all the events coming up in October!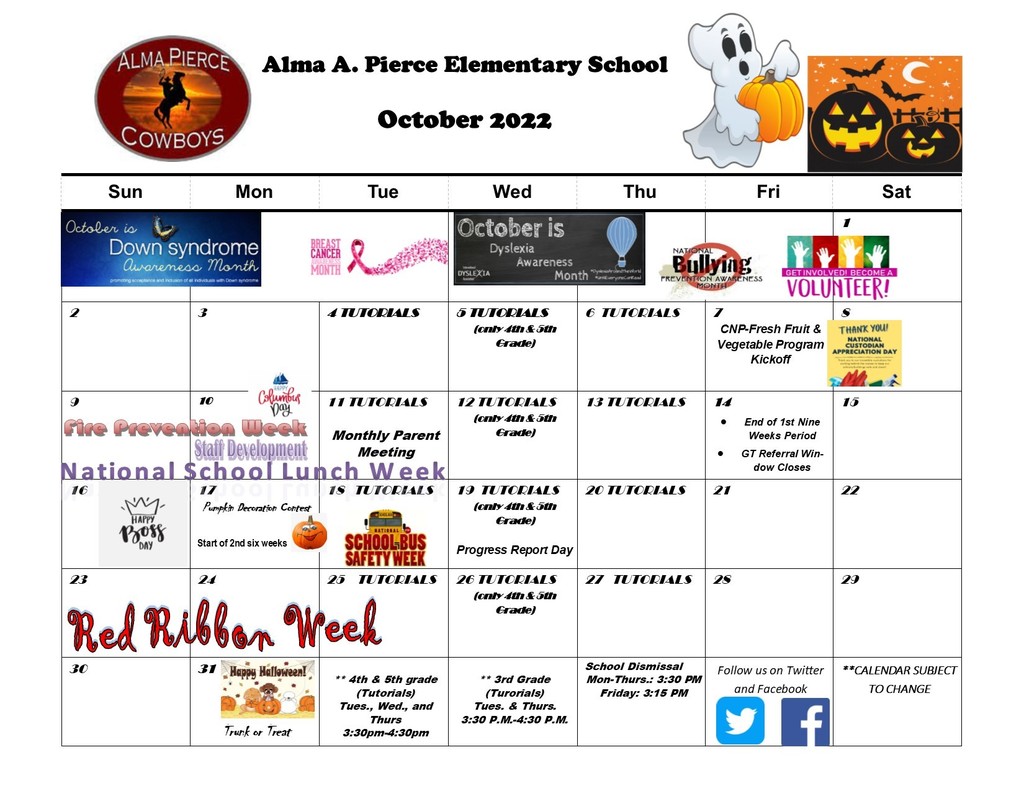 Parent Meeting - Alma Pierce Cafeteria 9:00 a.m.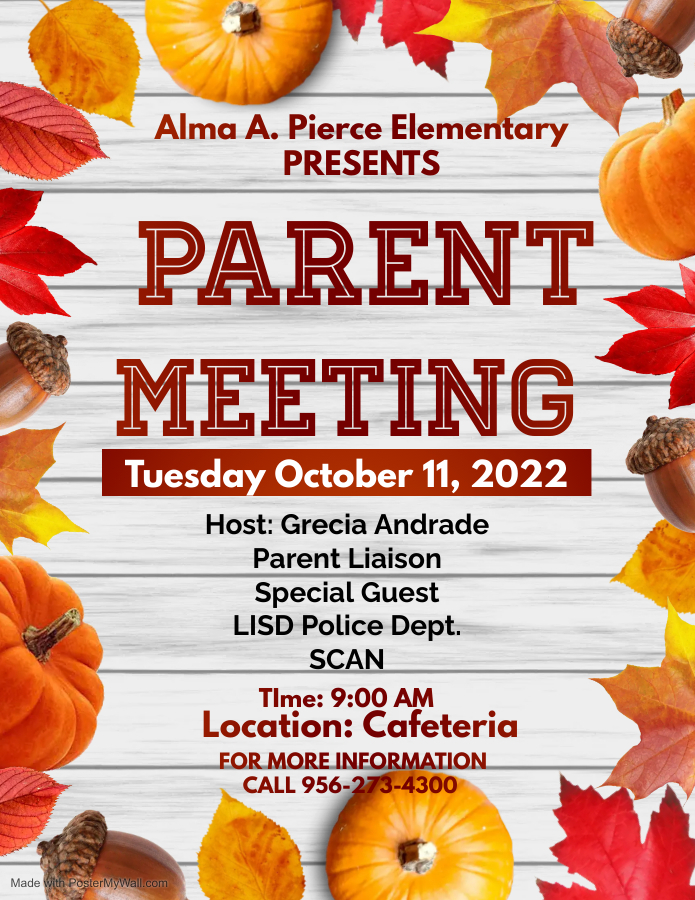 Parent Academy of Learning Virtual Session Tuesday, October 11, 2022 4:00 PM - 5:30 PM English Session Monday, October 17, 2022 9:30 AM - 11:00 AM Spanish Session Hosted by the Mustang Team Link for Session:
https://meet.google.com/qpn-ppim-qut
Cowboys: Bring in your loose change to raise money for Pennies for Tennies. We will be collecting $ this week until Oct. 14, 2022.

LISD continues to work hand in hand with our Laredo Police Department and City law enforcement agencies to protect all of our students, staff and schools. We encourage the reporting of any potential danger and will act swiftly to prosecute any offenders to the full extent of the law. Working together we can deter any threats to the safety of our LISD teaching and learning community. "See something, hear something, say something."

Happy Custodial Day! Thank you for all your hard work.
Developing Literacy in Children~Desarrollando la Formación Académica de Sus Hijos. Wednesday, October 5, 2022 at 4:00 PM Google Meet Info:
https://meet.google.com/ktr-fntc-bou
or dial: ‪(US) +1 414-909-5983‬ PIN: ‪917 247 188‬#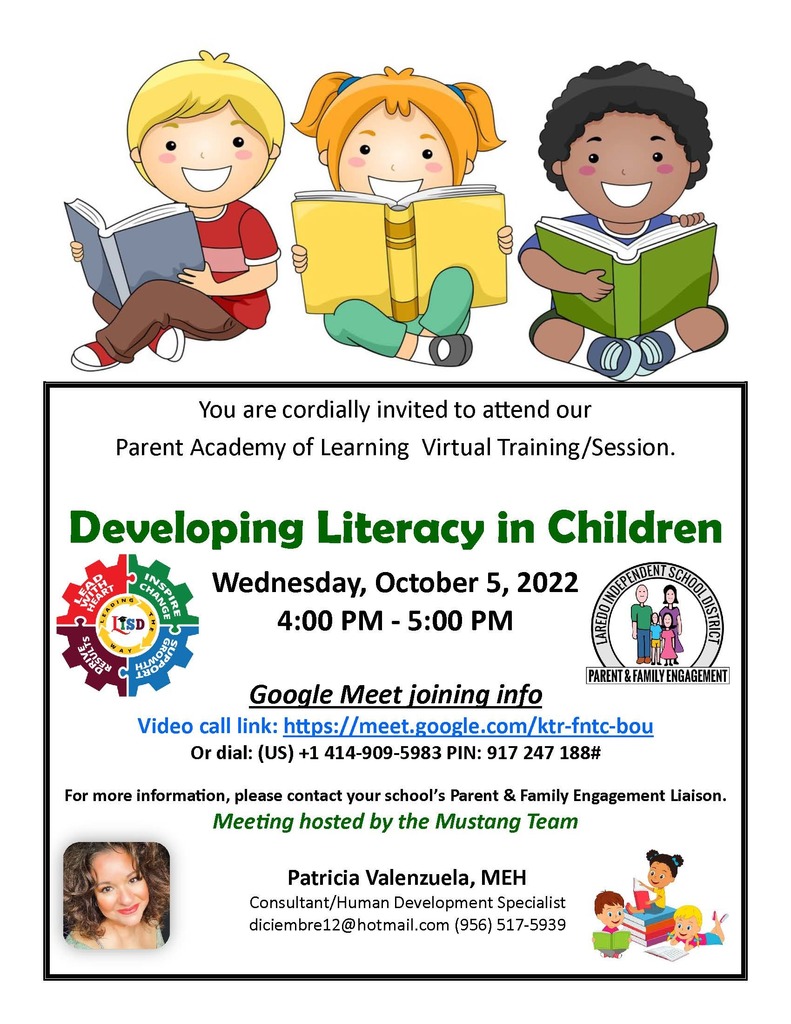 Extended Library Hours: Thursdays Only - 3:45-5:00p.m. (I.D. Required)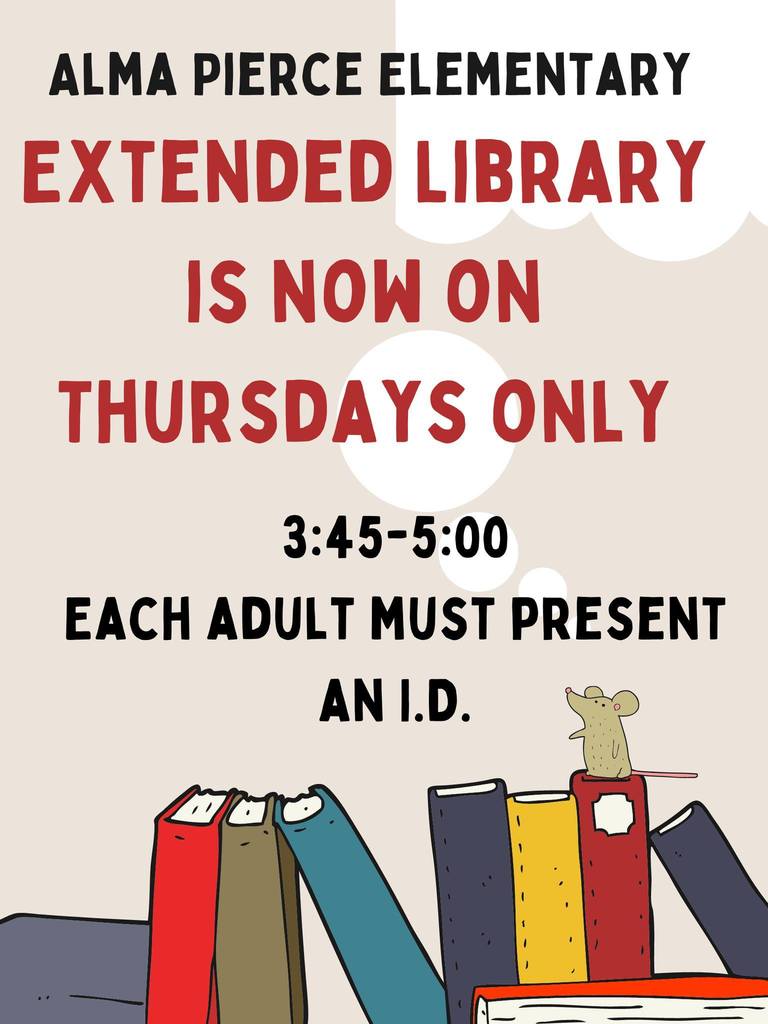 Read for Life: October - Healthy Smiles (Books will focus on oral hygiene and dental health.)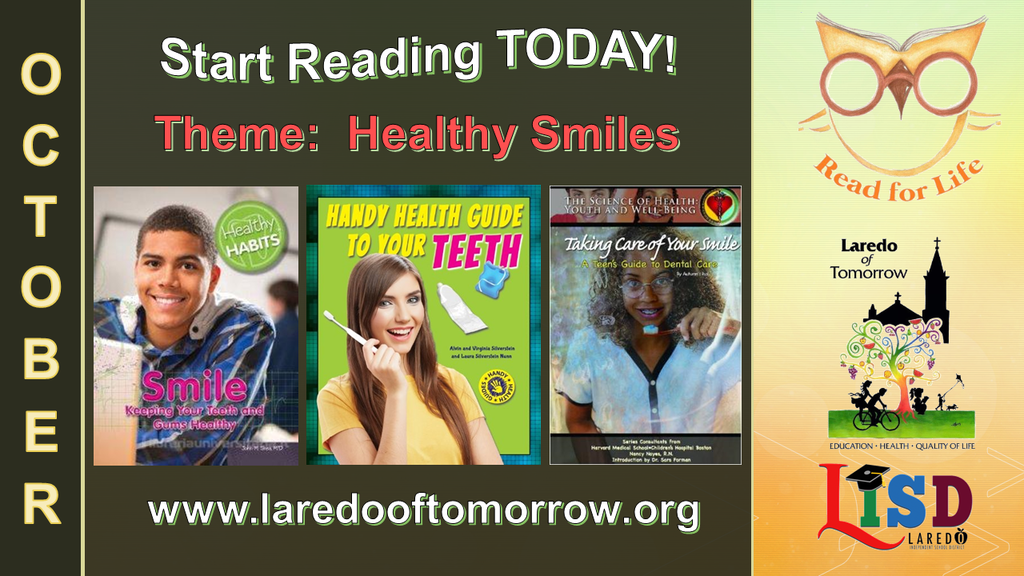 Trunk or Treat: Please help make this event a success by donating a bag of individually wrapped candy, treats, or trinkets by Friday, October 28, 2022.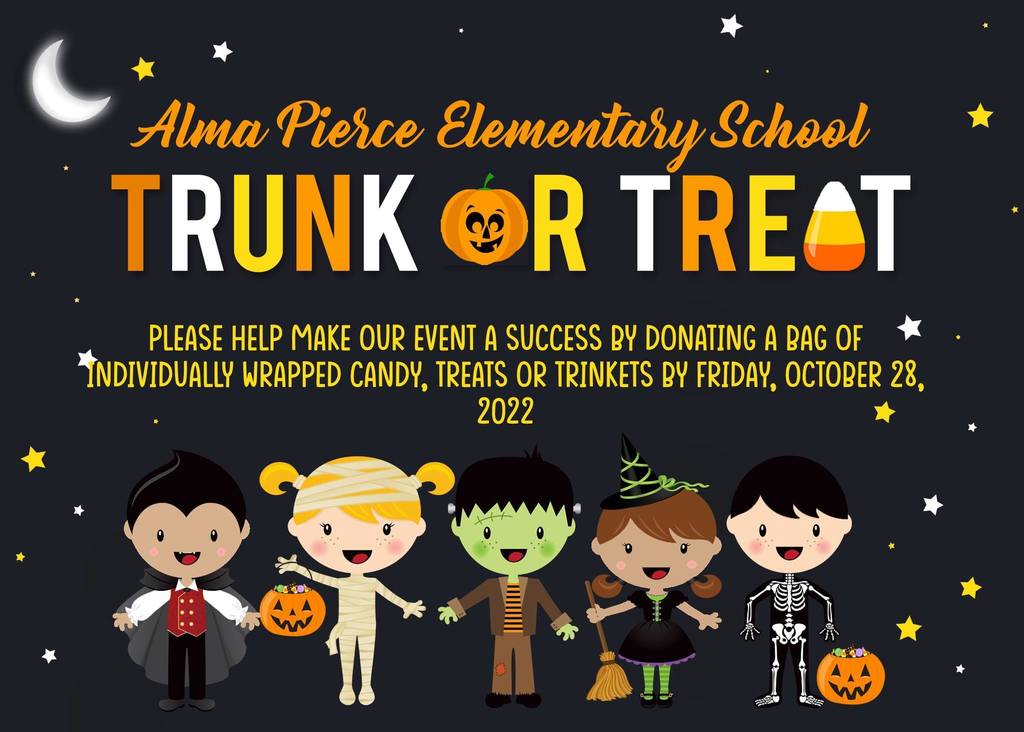 Parent and Family Engagement: Parent Academy of Learning Session at the Performing Arts Center - Conference Room Thursday, September 29, 2022 9:00 a.m. - 11:30 a.m.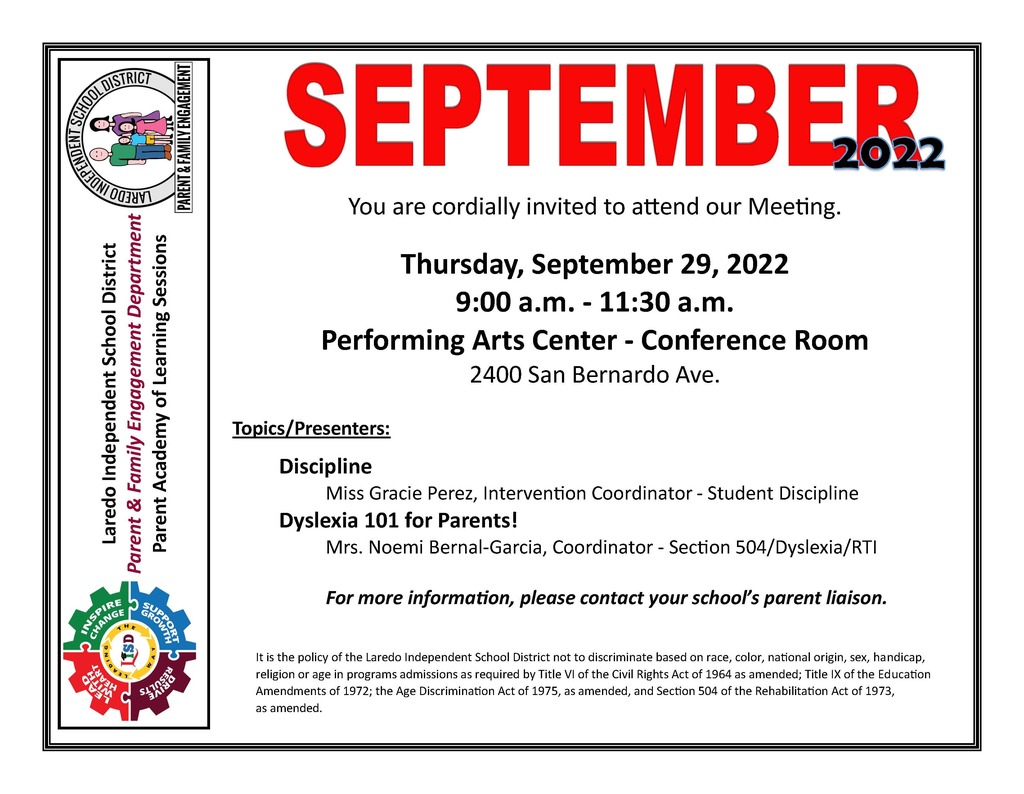 Join us for Report Card Night, Wednesday, Sep. 28, 2022 from 4:00 p.m.-6:00 p.m.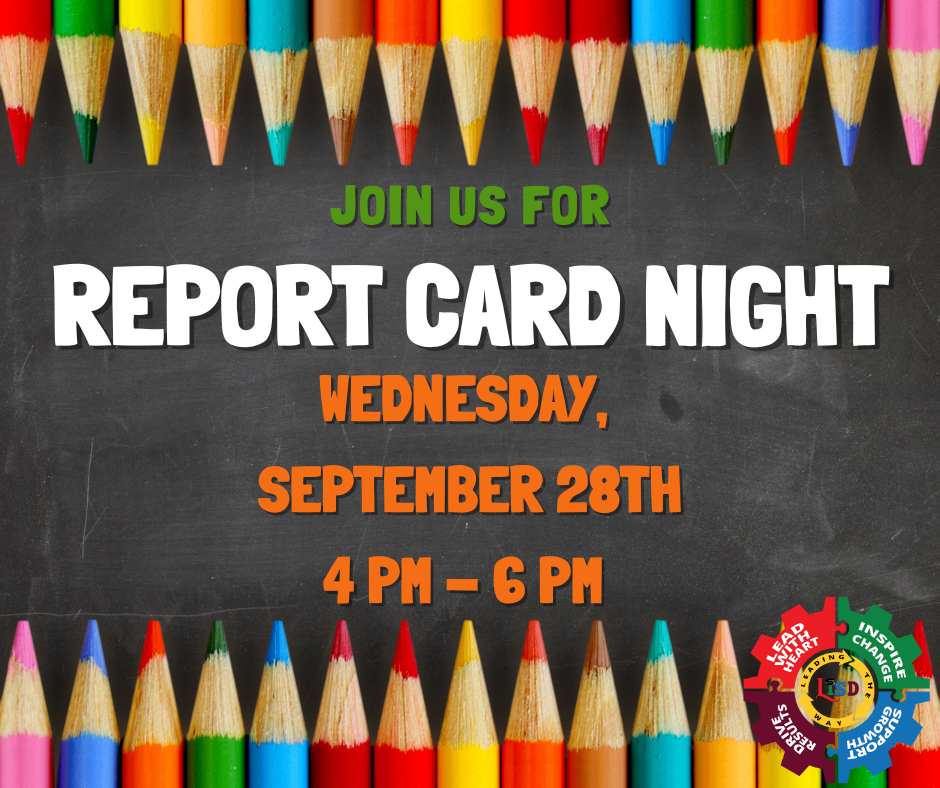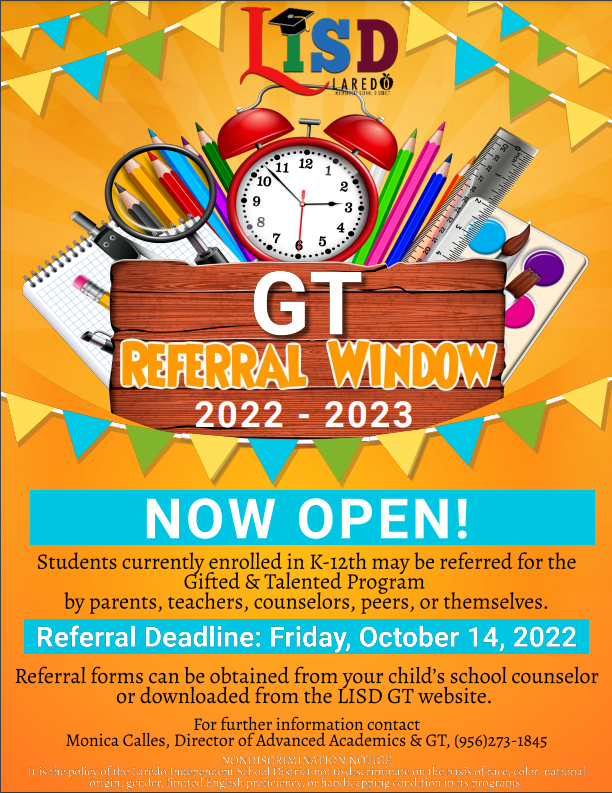 School Portraits will be taken on Wednesday, September 28, 2022. Wear your Sunday's best outfit and remember to smile! Las fotografías escolares serán el miercoles, dia 28 de septiembre. Use su mejor ropa de domingo y sonria!
These students and teachers know how to celebrate Mexico's Independence Day. Check Facebook for more pictures.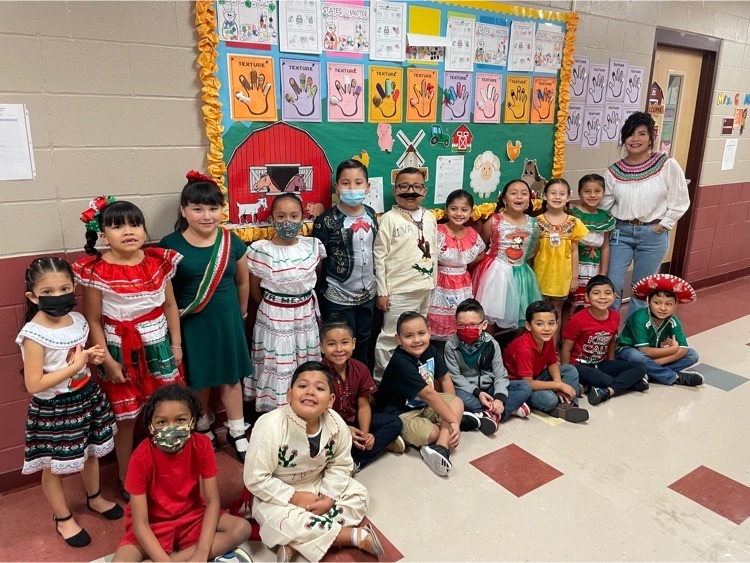 Join us for our first Parent Meeting tomorrow on Tuesday, Sep. 13, 2022, from 10:00am - 11:00am. Raffle will be held at the end of the meeting. Location: Cafeteria.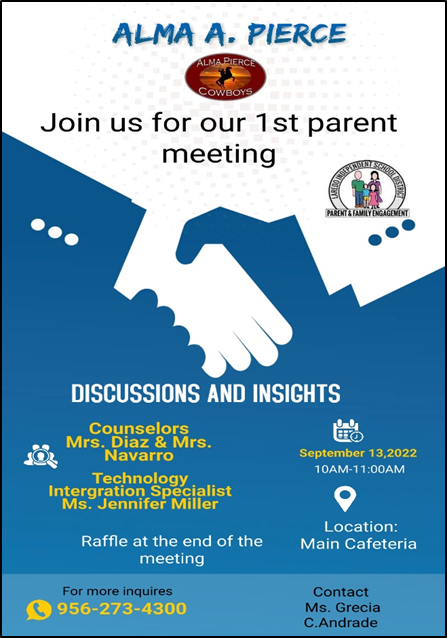 Thank you for your patience and understanding while picking up your child today. Our alarm was triggered due to an A/C malfunction, but there was never any fire. Students were safe at all times and emergency procedures were followed.