Donate to Pennies for Tennis: Ends Dec. 13, 2022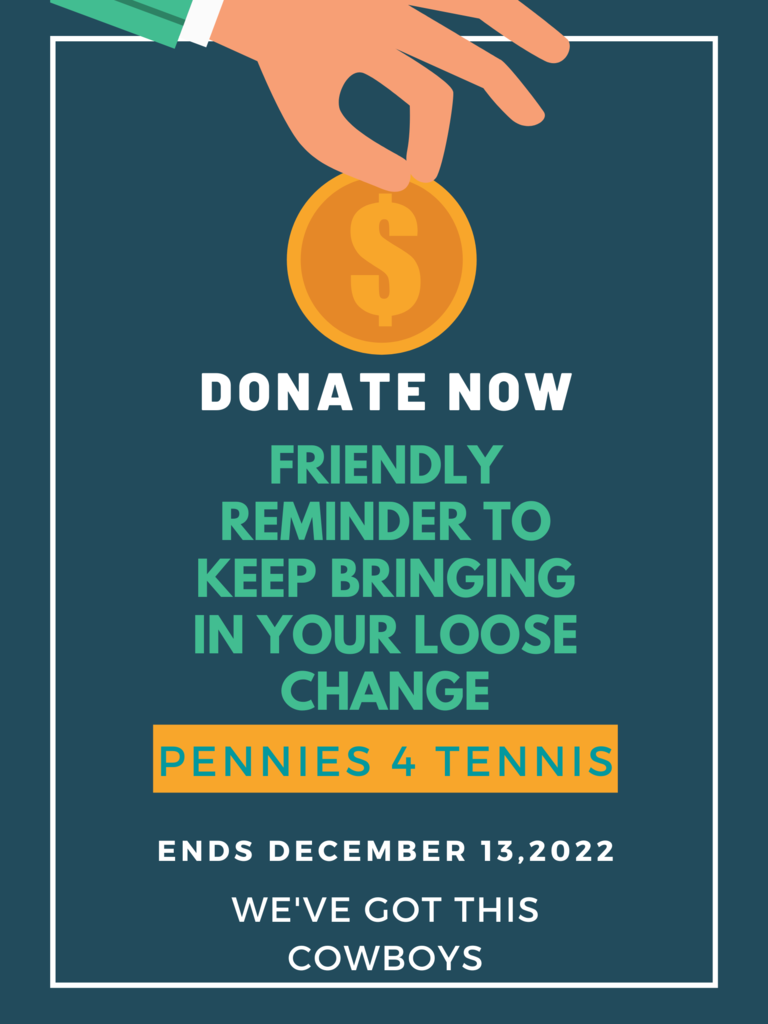 A. Pierce Flu Clinic - Tuesday, Nov. 29, 2022 - School Gym 1:00 p.m. - 3:00 p.m. A. Pierce clinica contra influenza el martes, 29 de noviembre, 1:00 - 3:30 p.m., en el gimnasio de la escuela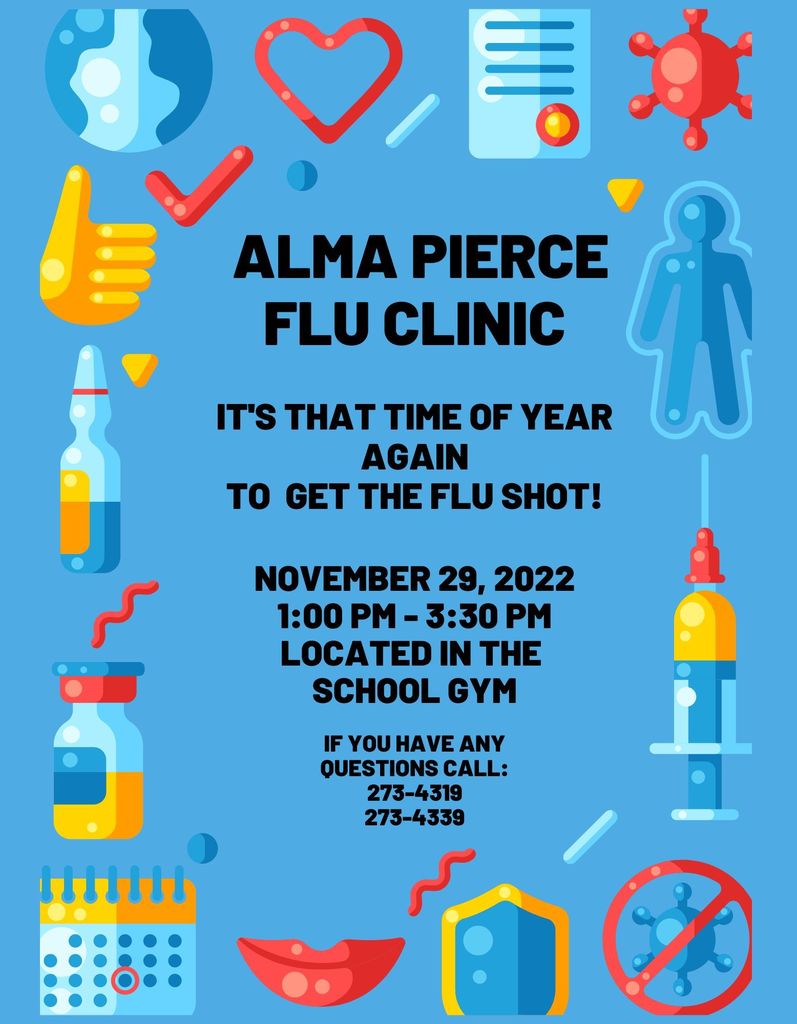 Alma Pierce Elementary: Report Card / Open House Nov. 16, 2022 8:00 a.m. - 11:00 a.m. & 1:00 p.m.-3:00 p.m.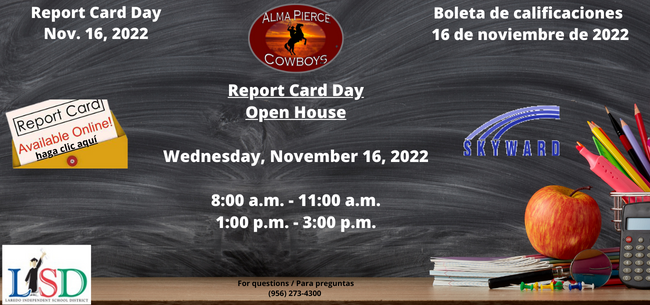 Alma Pierce Elementary Open House: Wednesday, November 16, 2022 8:00 a.m. - 11:00 a.m. & 1:00 p.m. - 3:00 p.m. Pick up your child's report card with their teacher.

Happy Veteran's Day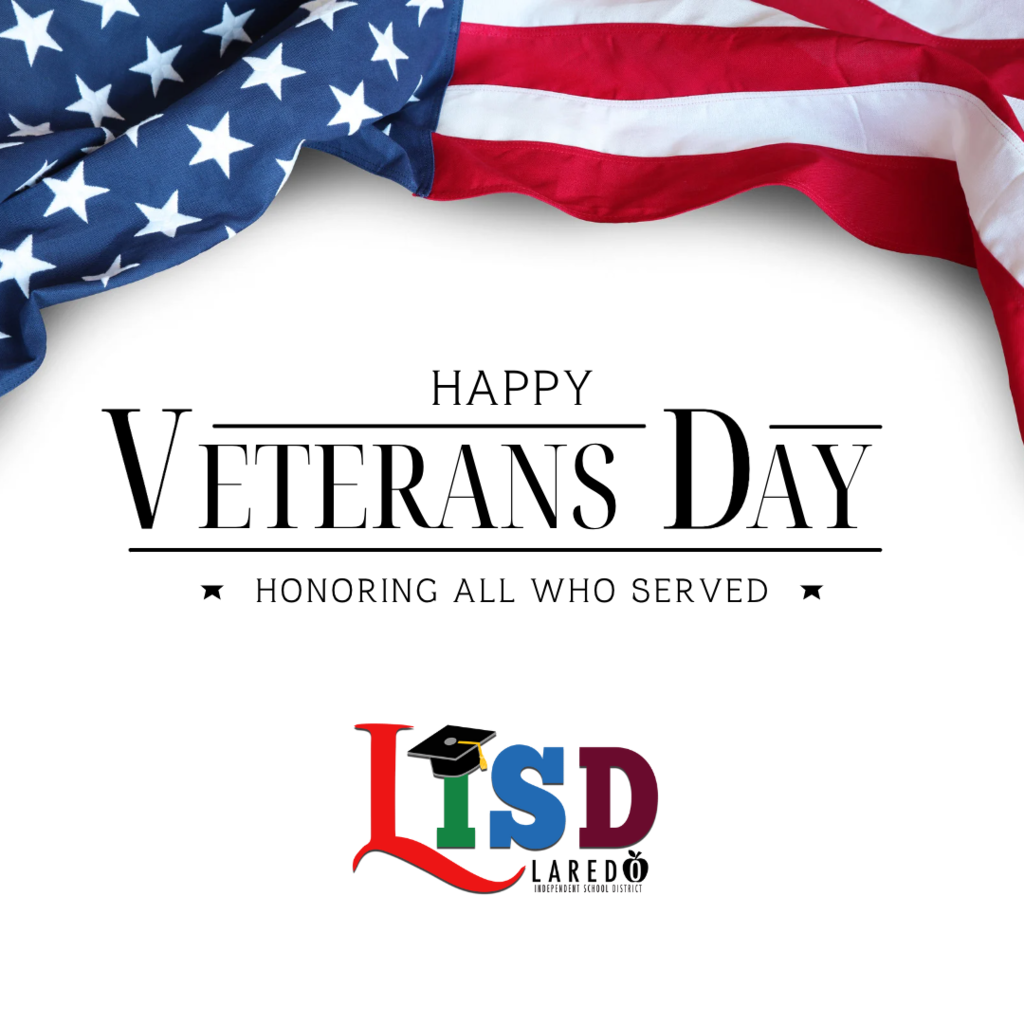 A. Pierce Monthly Parent Meeting: Nov. 8, 2022 at 9:00 a.m. at the Alma Pierce Cafeteria

Nixon vs Martin tickets – limited number of tickets available. GoFan Online ticket purchase is recommended to facilitate entrance and guarantee a ticket. Game is scheduled for Saturday November 5, 2022 – kickoff is at 7pm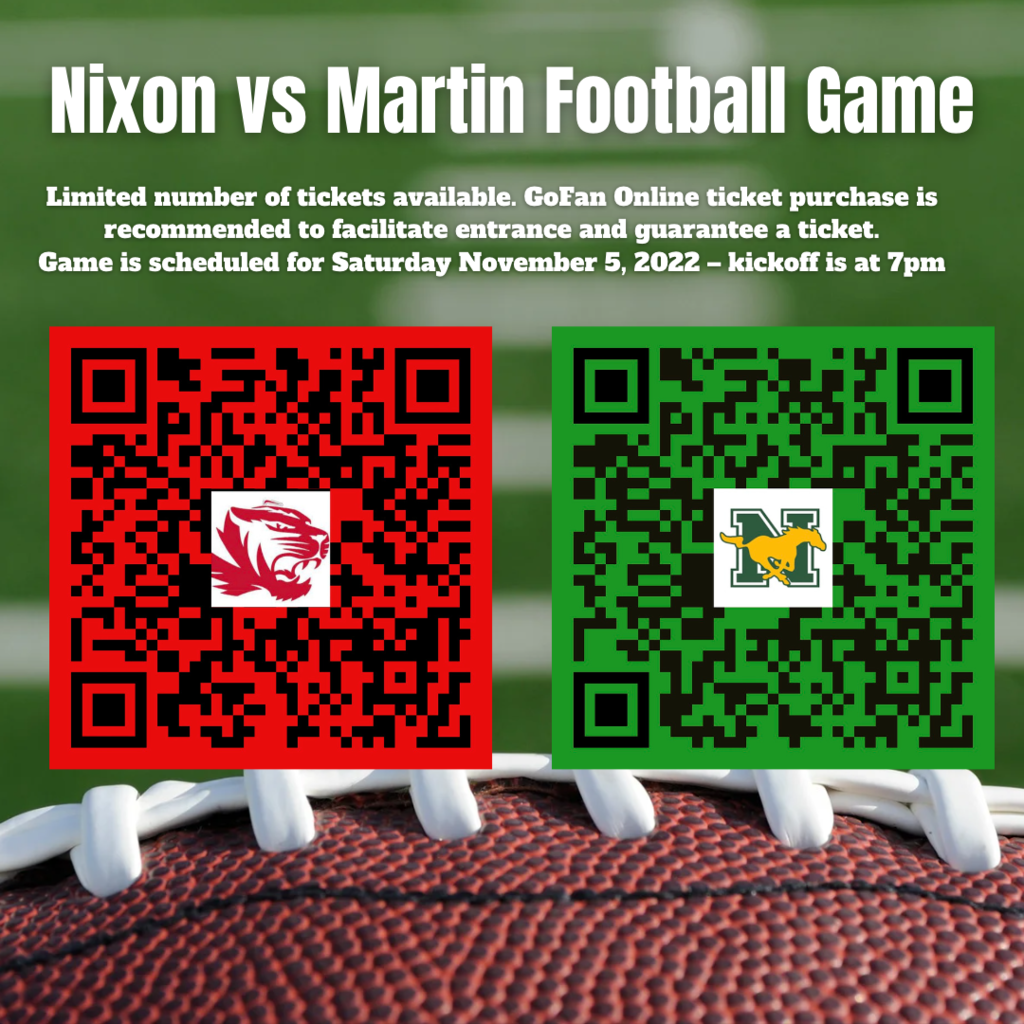 "Improving Your Family Environment" Mrs. Patricia Valenzuela Thursday, November 3, 2022 - 4:00pm - 5:00pm Join the meeting, Google Meet Link:
https://meet.google.com/ktr-fntc-bou
or dial: (US) +1 414-909-5983‬ PIN: ‪917 247 188‬#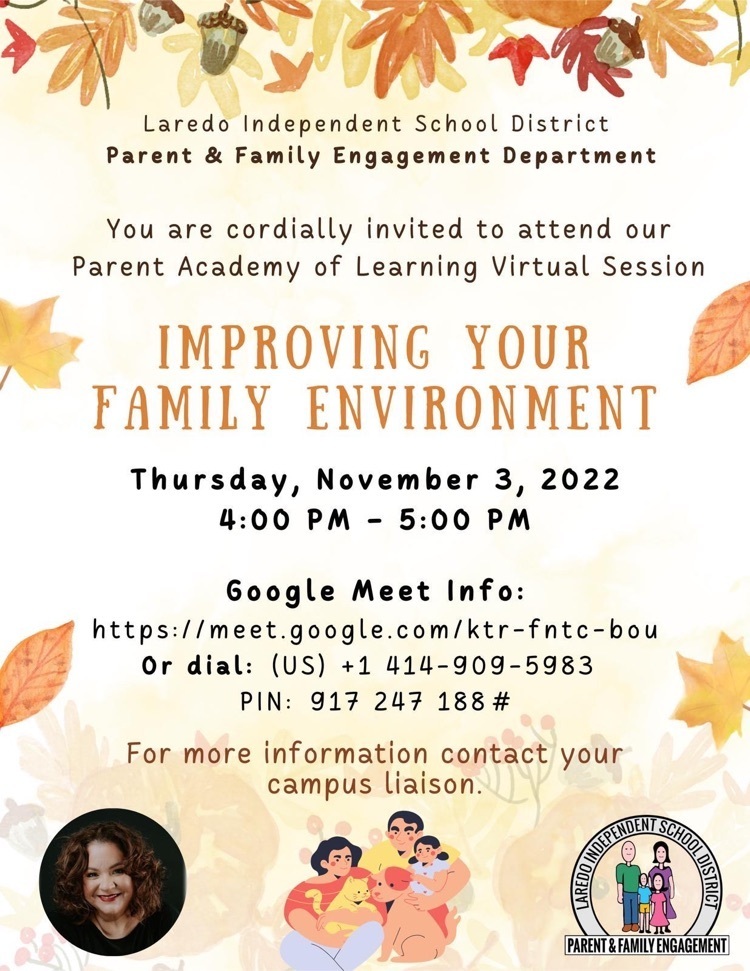 Congratulations 3rd Grade Volleyball Team and Coach Tristan on another playoff win.  We are so proud of you. Go Lady Cowboys!
Trunk or Treat Event: Oct. 31, 2022 Students come in your costumes. No mask or toy weapons. Alma Pierce wants to thank the students, staff, and community for their donations and participation.
Congratulations to all our Cross Country runners who did an amazing job at their meet! Our cowboys finished with 6 medals. We are so proud of each and every one of you!! Go Cowboys!! 🤠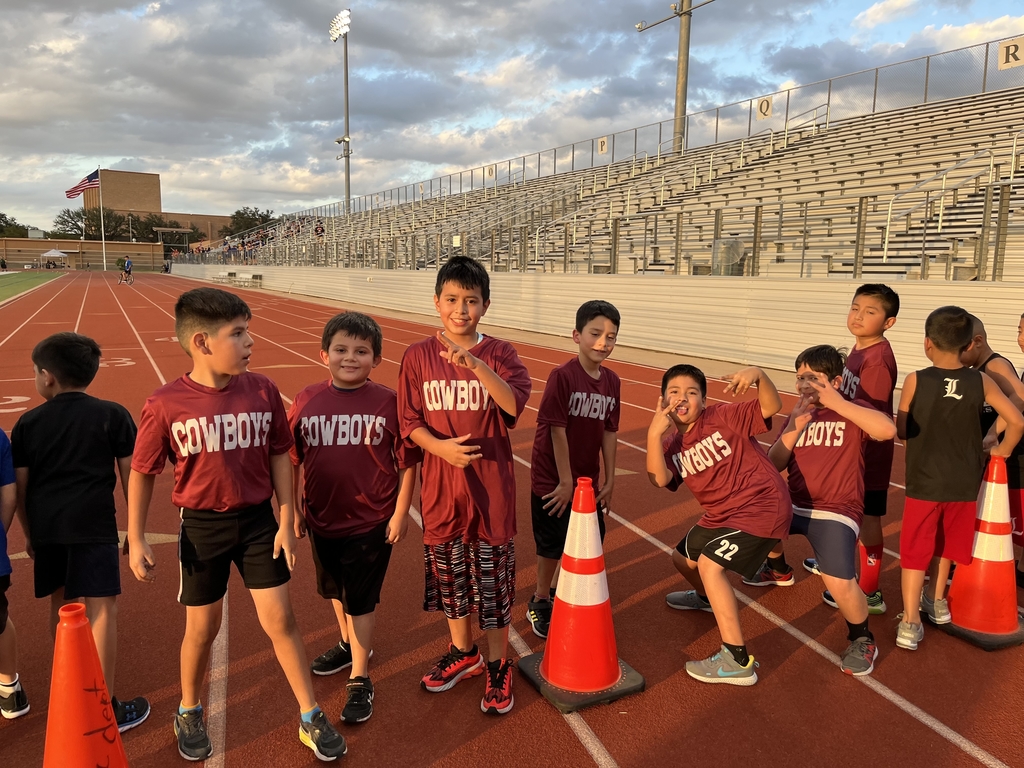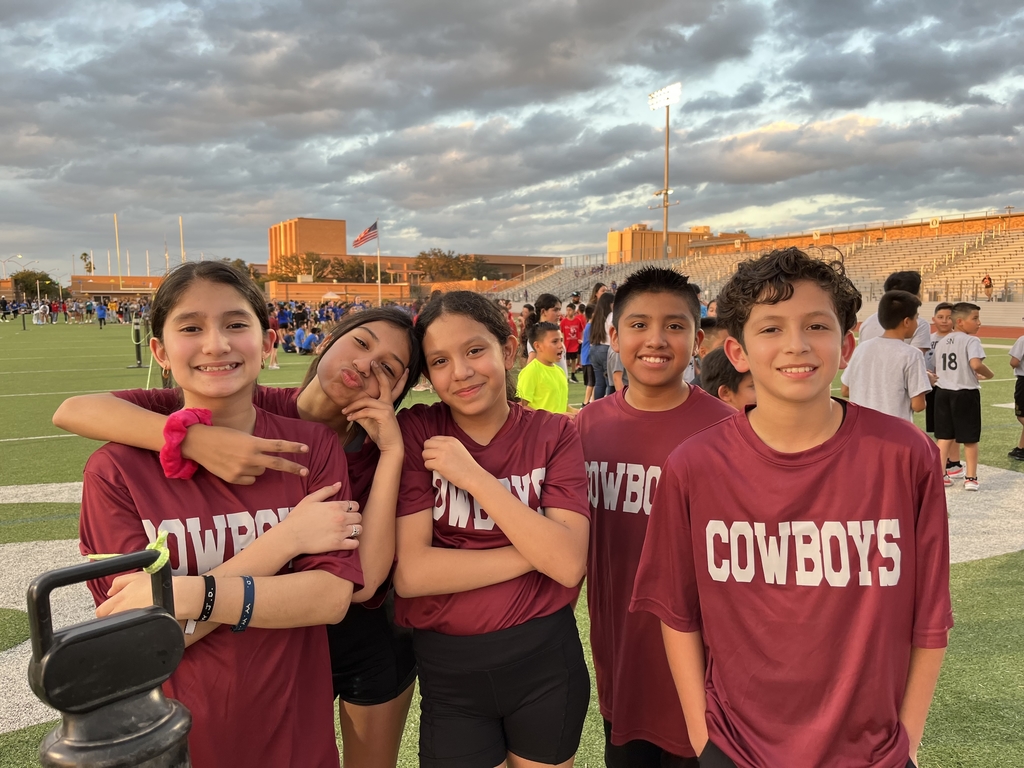 The LISD Child Nutrition Department held the first Elementary Menu Advisory Committee (EMAC) Meeting this week at the Sanchez/Ochoa Elementary School Cafeteria. LISD elementary students from all campuses who are members of the EMAC taste tested and rated several new menu items that will be considered for next year's school menu. Some of the menu items that 138 students sampled included ultra-bean and chorizo burrito, blueberry muffin, breakfast pizza, pop tarts, boneless chicken chunks, nacho chips with cheese sauce, graham cracker snack, flavored popsicles, and much more. During the year the students will assist with evaluating food items, discuss cafeteria dining issues, advocate for their peers, and help plan menus. Earlier this month LISD secondary students participated in the Secondary Menu Advisory Committee (SMAC) Meeting at the Trevino Magnet School cafeteria.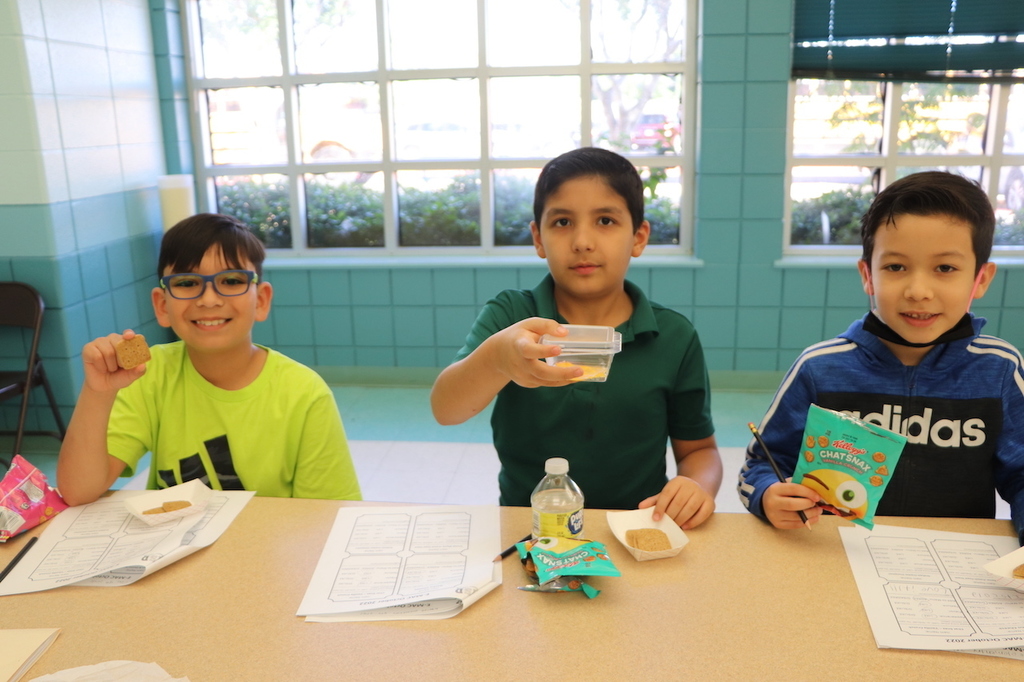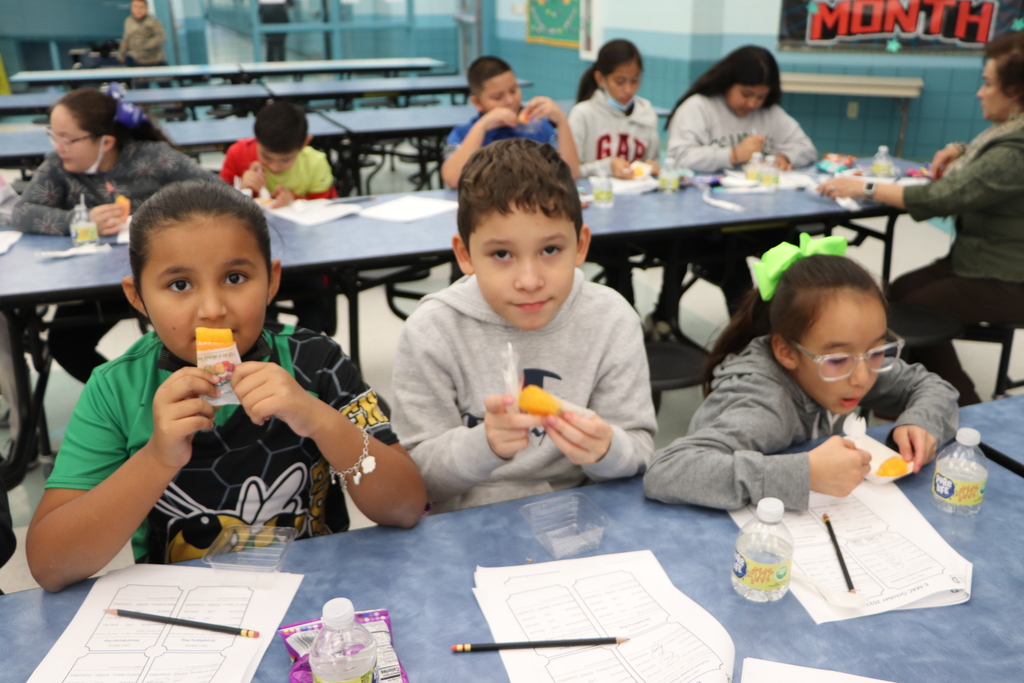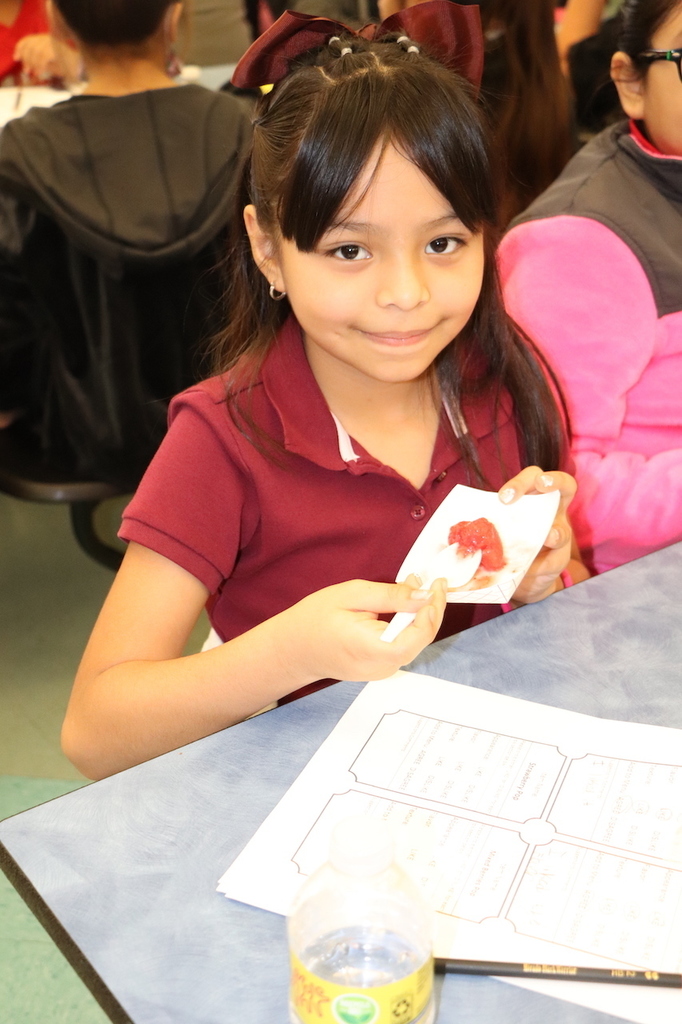 Our Hispanic Festival is scheduled for Wednesday November 2nd starting at 2pm with an extended line-up of talented LISD students.
Elementary Menu Advisory Committee: Students try and give their feedback on food choices.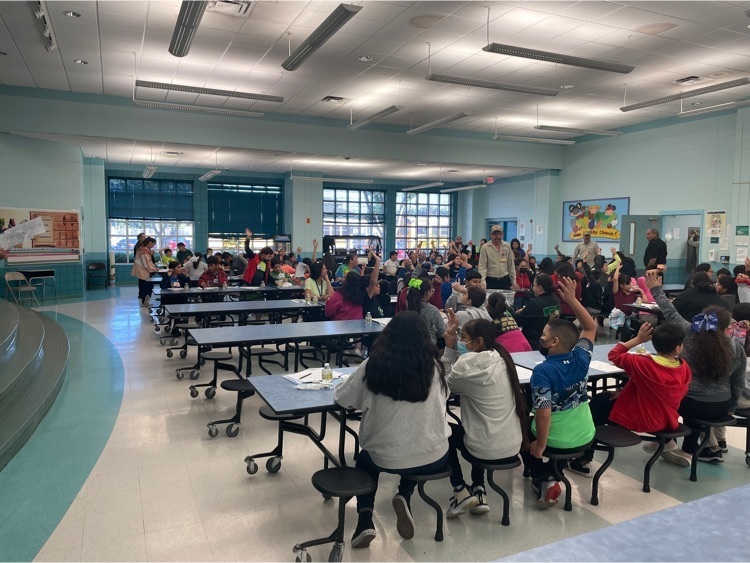 Congratulations to our 3rd grade volleyball team on their playoff victory! Keep it up girls! We are so proud! Go Lady Cowboys!!🤠🏐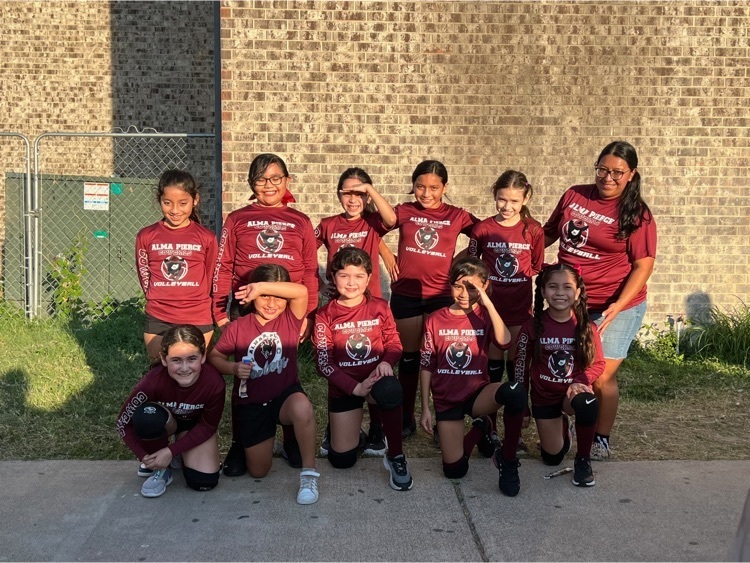 Tuesday is Neon Day show your bright colors to celebrate Red Ribbon week!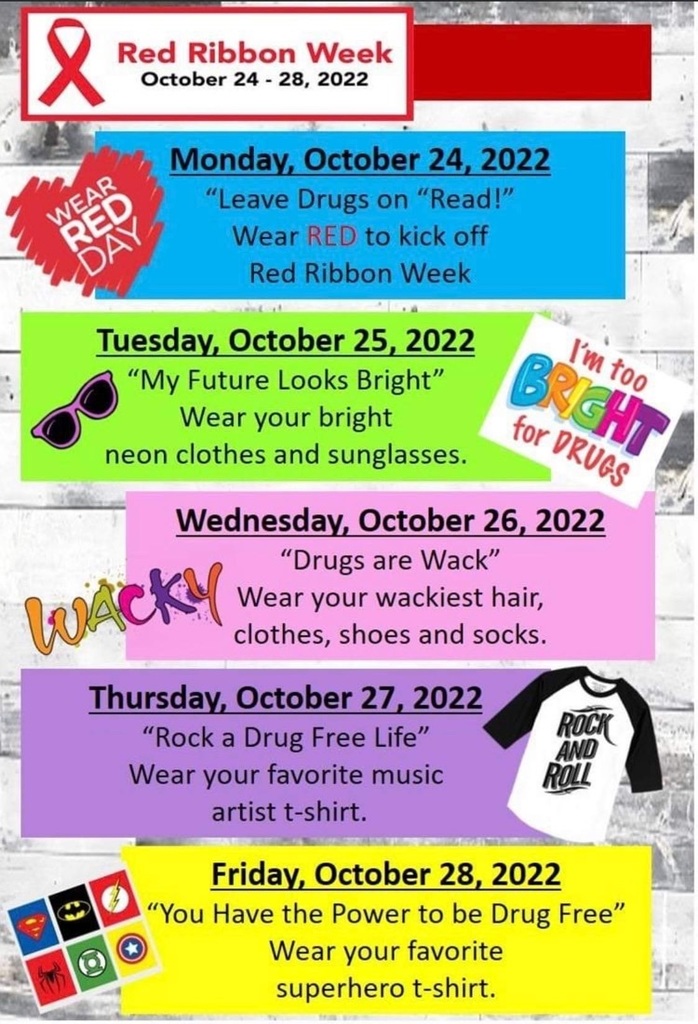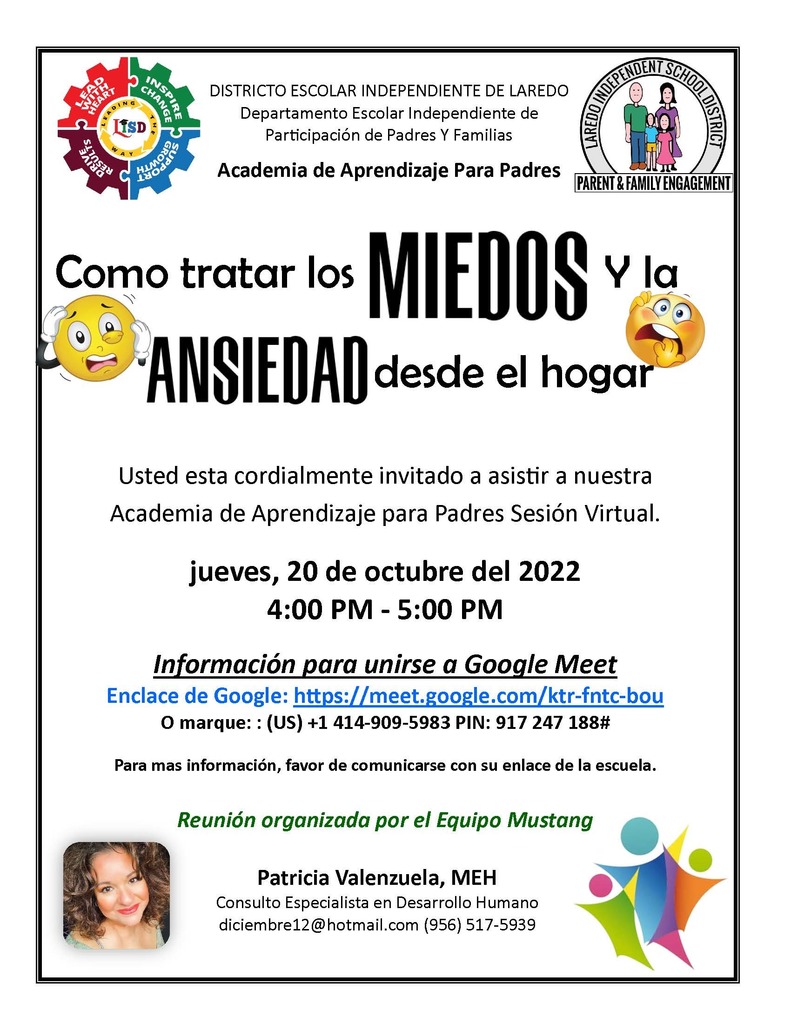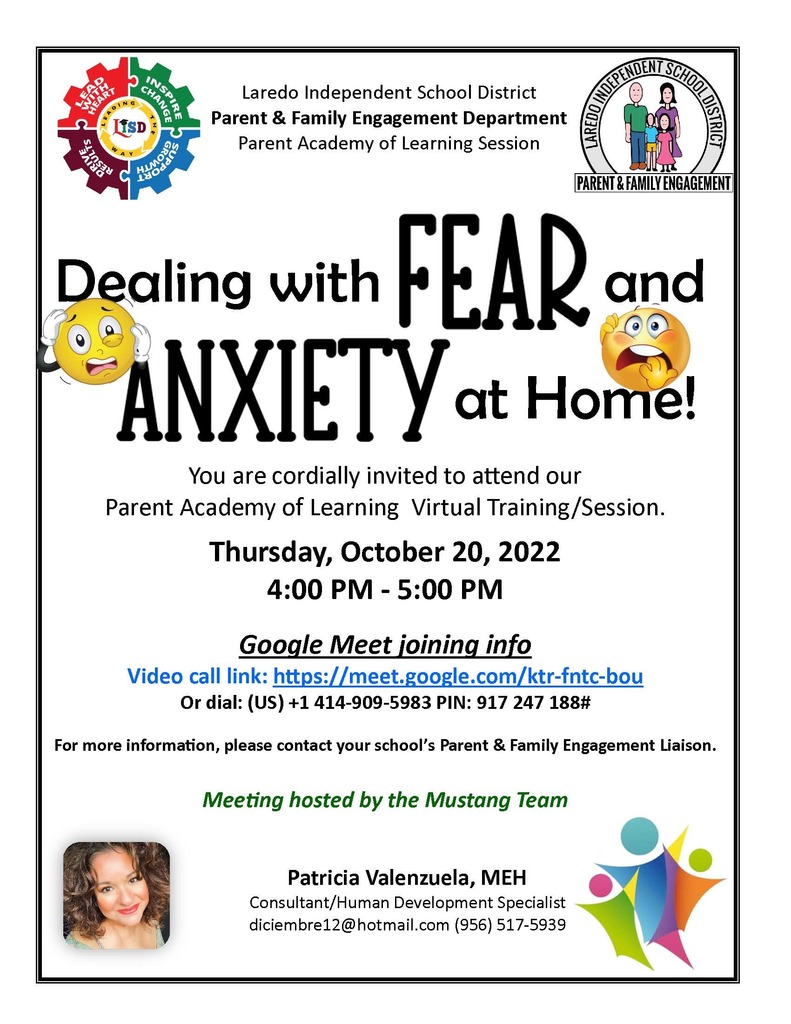 Thank you to everyone who celebrated Unity Day! 🧡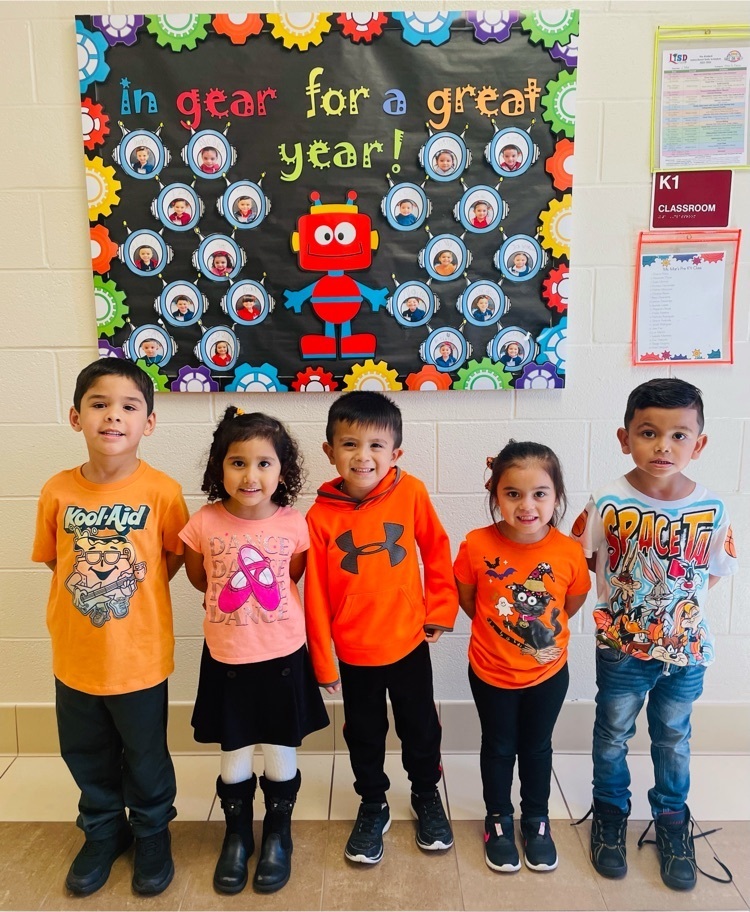 National School Bus Safety Week is an active and evolving public education program and an excellent way for parents, students, teachers, motorists, school bus operators, school administrators, and other interested parties – to join forces and address the importance of school bus safety. Designed to promote school bus safety, school districts throughout the country observe School Bus Safety Week. LAREDO ISD celebrates and are THANKFUL to our School Bus Operation!
Please join us to our meeting tomorrow October 19, 2022 at 9:30am and your child will receive a bulldog buck. Únase a nosotros a nuestra reunión el dia de mañana, 19 de Octubre 2022 a las 9:30am .
http://meet.google.com/qpn-ppim-qut